A senior living community or nursing home offers many essential services to support your loved one. However, many residents still require other services to meet their unique physical, mental, emotional, and social needs. Senior living communities provide exceptional support, but even the best in-house care cannot replace the doctor's expertise—their knowledge can help inform your loved one's care.
Doctor appointments are vital for seniors' health as they age, but how can they make their appointments if they live in a senior living community?
Doctor's Visits Are Essential for a Senior's Health
Your body goes through many changes with time, and health issues can become common with age—approximately 90% of Americans will have at least one medical problem by age 80. While issues can arise with time as you age, regular doctor visits can help older adults maintain their quality of life.
A doctor who specializes in aging can help:
Diagnose and treat potential problems
Support healthy aging
Oversee your general health
A doctor is essential for older adults, but many can struggle to make their appointments if they can no longer drive or have limited access to public transportation. If your loved one lives in a senior living community, you may wonder how they can visit their doctor regularly.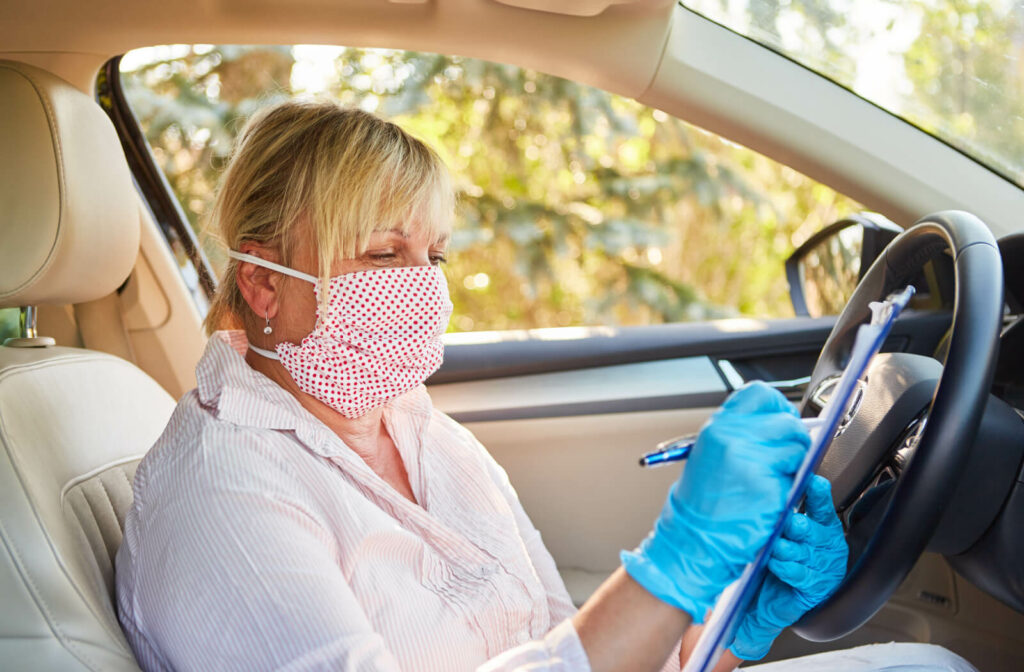 Do Senior Living Communities Provide Transportation?
Many senior living communities provide transportation to doctor's appointments. They typically drop off residents at different appointments, returning to pick them up afterward and return to the community. Transportation services aren't only for doctor's visits—communities generally provide transportation for appointments, shopping, and social visits to provide residents with essential services and experiences they cannot receive in the community.
If your loved one may struggle to make a trip to the doctor, many communities bring medical professionals to the residents themselves. In-house care is vital for many older adults who have mobility issues or other issues preventing them from visiting the doctor's office.
Ask about transportation details when you visit a senior living community in person. You can see how far these services take residents and how they could benefit your loved one.
Senior Living Communities Provide Comprehensive Care
Senior living communities often provide a continuum of care—meaning that your loved one receives support that changes as their needs shift. Each resident requires a different level of care, so everyone in a community has a customized care plan to meet their needs.
These care plans help assist older adults in daily life while providing as much independence as possible. For example, your loved one may need help getting dressed but be able to move around their home independently.
Compassionate care in a senior living community seeks to provide support with activities of daily living (ADLs) like:
Moving: A resident's ability to move around, shift positions, and walk on their own.
Dressing: Someone's ability to select proper clothing and put it on independently.
Eating: A resident's ability to feed themselves without additional support.
Personal hygiene: Someone's ability to bathe and care for their hygiene, like brushing their teeth, trimming their nails, and brushing their hair.
Toileting and continence: A resident's ability to control their need to use the bathroom and their ability to get to and from the toilet and use it well.
If your loved one's needs change with time, their care changes as well to continue providing the best support possible. Older adults may develop dementia with time and need more daily support to thrive.
What Else Do Senior Living Communities Offer?
Besides daily care, senior living communities offer supportive housing and different services and amenities. From covered utilities to walk-in showers and laundry services, these communities make everyday life easier for older adults, supporting the daily tasks that may become more difficult with age.
While the support provided is essential for residents, life is more than receiving the care needed to live healthily. Many senior living communities aim to meet residents' physical, mental, and spiritual needs with available services and amenities.
A senior living community may offer:
Private dining rooms
Pet-friendly areas
A library
Spa services
Lounges to meet with friends and family
A theater
A chapel
Greenhouses
Physical and occupational therapy services
Explore the Benefits of Senior Living
Senior living communities help older adults live as independently as possible while providing essential care, from transportation to doctor's appointments to daily meals. If you want to see what senior living offers, visit our community in person. Our team can show you around and address any questions or concerns you may have. Schedule a visit to Brooklyn Pointe Assisted Living & Memory Care to see how senior living can benefit your loved one's quality of life.