Invigorating Your Loved One's Life
Enrichment, invigoration, joy, and connection—this is what our community is all about.
With the help of our serene community design, compassionate caregiving staff, and services designed to make life easier and more accessible for our residents, Brooklyn Pointe Assisted Living & Memory Care isn't just a place to live—it's home.
We provide your loved one with a lifestyle that is entirely their own while promoting enrichment and warmth through all of life's special moments.
Discover the benefits of our community and schedule a visit with us today.

A Compassionate Caregiving Team
If there is one thing that makes our community truly unique, it's our loving and attentive caregiving team.
Their support comes directly from the heart and provides an experience comparable only to the warmest hug. By supporting our team with comprehensive training, we create a unique experience for our residents where residents can thrive.
Enjoy peace of mind knowing our team is there for everything your loved one needs.
What's Inside Our Community?
Our curated array of amenities elevates every aspect of your loved one's life. Here, every moment is unique with amenities like:
Restaurant-style dining
Therapy gym
Spa
Beauty salon & barber shop
Library
Lounge
Large multi-purpose activity space
Private dining room
Numerous meeting areas & sitting rooms
Laundry services
24-hour emergency maintenance
Pet friendly spaces
Greenhouse
Theater
Chapel
Scheduled transportation service
Housekeeping services
Occupational therapy
Physical therapy
Please visit our assisted living, memory care, and respite care for more details about each lifestyle.
The 5 Principles of Well-being
We're always looking for ways to elevate your loved one's lifestyle. One of the ways we do this is through the 5 Principles of Well-Being, which asks both residents and caregivers to always look for opportunities:
To learn
To connect
To be active
To give
To be spiritual
These principles are the basis of the experience we provide and ensure each resident has everything they need to thrive under our care.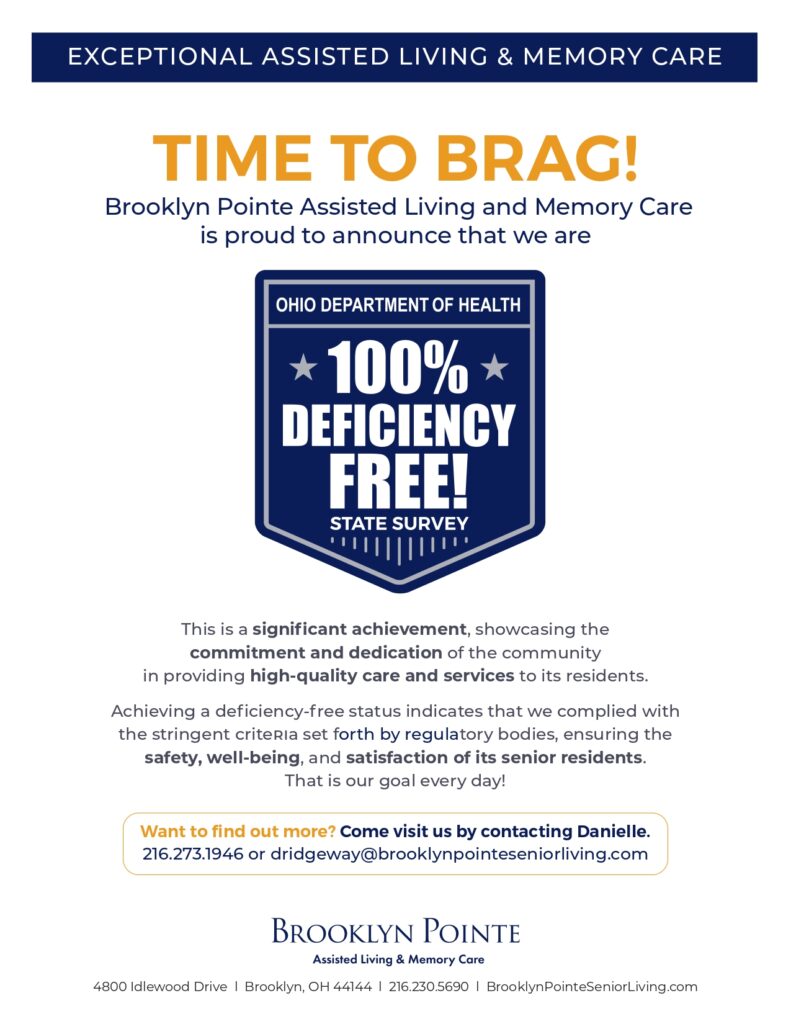 Visit Us Today
See what we have beyond our doors and schedule a visit with us today.
Why Choose Us?

Variety of Lifestyle Options
From top-tier assisted living to specialized memory care services and short-term respite care, our lifestyles are designed to meet every need.



Services & Experiences
With the help of our outstanding line of supportive services, we provide an exceptional senior living experience for every community member.



Leaders in Memory Care
At Brooklyn Pointe, we're leaders in comprehensive and holistic memory care services. With the help of our specially trained team, we provide a place of ease and belonging.




Our Contact Information
Address
4800 Idlewood Dr

Brooklyn

,

OH

44144
Phone
Brooklyn Pointe Snapshots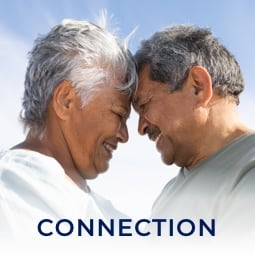 Testimonials
I would tell others looking into Brooklyn Pointe for their loved ones that they are extremely warm and comforting – especially to your loved ones. I would recommend this facility to others
I am very happy I chose this facility for my mom. I have peace of mind that she is being well cared for! I picked this community because it was a smaller community and financially more feasible. Also, because the quality of care is top-notch.