Bringing Joy to Every Moment
Here, every moment is something to cherish.
Our memory care services create meaningful experiences that bring warmth, support, and ease to every resident living with Alzheimer's disease, Parkinson's disease, dementia, or other types of cognitive conditions.
Schedule a visit with us today and discover how we can support your loved one and their needs.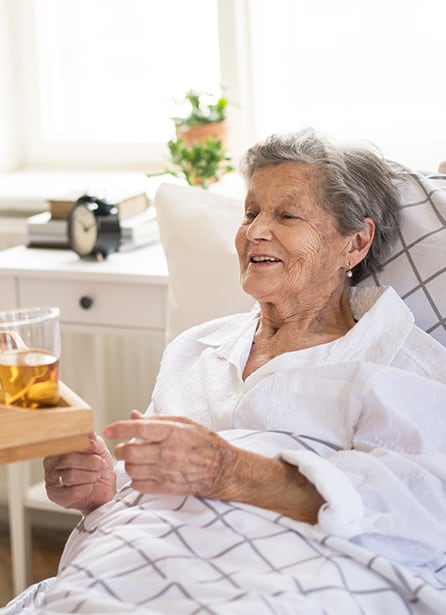 A Warmhearted, Holistic Experience
Our holistic approach is designed to support every aspect of your loved one's life.
In our memory care lifestyle, we provide:
24-hour Emergency Medical Support
Organized Activities
Housekeeping Services
Restaurant-Style Dining
Occupational & Physical Therapy Care
Scheduled Transportation Services
Let our team invigorate your loved one's life. Costs for memory care begin at $4,750. We are happy to provide a detailed breakdown when you schedule a visit with us.
How Memory Care Helps
With the help of our experienced and compassionate memory care team, we can foster connections with your loved one and provide an environment where everyone feels like they truly belong.
Please take a moment to look at what we address in memory care, and schedule a visit for a closer look at our community. Moments Matter™
Moments Matter™ is our memory care program designed to provide the best quality of life for residents living with cognitive conditions.
With the help of our highly-trained and certified memory care advisors, we customize your loved one's experience to ensure they have comprehensive support far beyond what can be found in basic memory care services.
Through Moments Matter™, we're redefining what life looks like for residents living in memory care communities.
Alzheimer's Disease
Alzheimer's disease is a form of dementia that can significantly affect your loved one's quality of life. Although it's more common in seniors 65 and older, it is not considered a normal part of aging and needs to be managed with the help of doctors and caregivers.
Common symptoms include memory loss, mood swings, and depression. We can help address these concerns by tailoring our services to meet your loved one's unique needs.
Dementia
Dementia is an overarching term that can describe a number of cognitive impairments.
Although symptoms can range significantly from person to person, some of the most common include confusion, memory loss, hallucinations or delusions, and personality changes.
Parkinson's Disease
Parkinson's disease is a progressive brain disorder that often leads to symptoms like shakiness and stiffness, and can include depression, memory loss, fatigue, and difficulty sleeping.
Celebrate Every Moment
Learn how we can help your loved one enjoy every moment and schedule a visit with us today.
Why Choose Us?

Variety of Lifestyle Options
From top-tier assisted living to specialized memory care services and short-term respite care, our lifestyles are designed to meet every need.



Services & Experiences
With the help of our outstanding line of supportive services, we provide an exceptional senior living experience for every community member.



Leaders in Memory Care
At Brooklyn Pointe, we're leaders in comprehensive and holistic memory care services. With the help of our specially trained team, we provide a place of ease and belonging.




Our Contact Information
Address
4800 Idlewood Dr

Brooklyn

,

OH

44144
Phone
Brooklyn Pointe Snapshots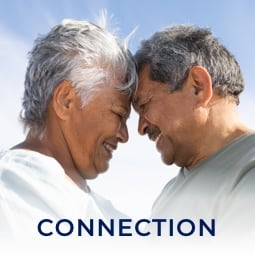 Testimonials
I would tell others looking into Brooklyn Pointe for their loved ones that they are extremely warm and comforting – especially to your loved ones. I would recommend this facility to others
I am very happy I chose this facility for my mom. I have peace of mind that she is being well cared for! I picked this community because it was a smaller community and financially more feasible. Also, because the quality of care is top-notch.